Why Hire Aleksandra Marzec as your Realtor?
The World Realty Offers Exclusive Service to Real Estate Buyers & Sellers
The Premier Real Estate Company Focuses On Offering Personalized Assistance To Its' Clientele.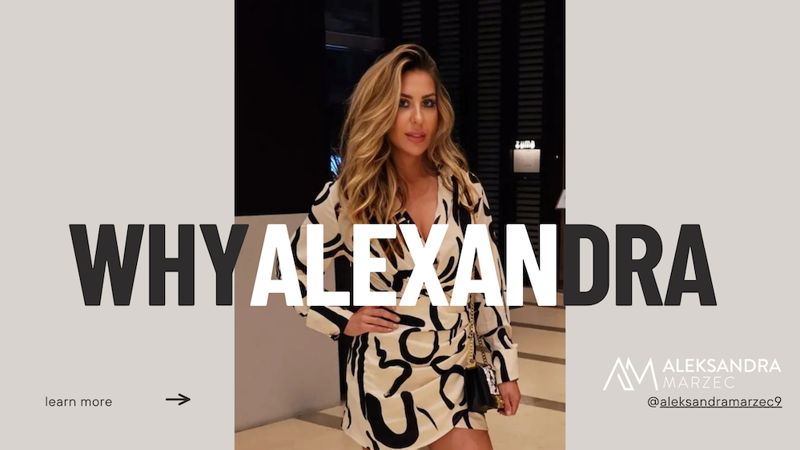 The World Realty is a prominent real estate agency based in Florida, focusing on marketing upscale residential properties in Miami. Our specialization lies in selling luxury homes, condominiums, and commercial properties. With over 16 years of dedicated service to our valued clientele, we bring a solid international background to the cosmopolitan business landscape of Miami, Florida.
Our marketing team is widely recognized as one of the most well-connected professionals in the real estate domain. We boast influential connections with affluent home buyers across the nation and internationally. This global advantage sets us apart from local or regional broker networks. At The World Realty, we are committed to going the extra mile for our clients, ensuring that our extensive knowledge, vast experience, and unwavering dedication consistently yield successful outcomes.
When you choose World Realty as your representative, you not only benefit from our comprehensive training, extensive professional contacts, and marketing expertise, but you'll also find us to be approachable, easily accessible, and highly motivated to deliver the results you desire. We invite real estate buyers and sellers in Florida to visit our Miami Beach and Brickell offices and embark on a seamless, stress-free home buying or selling experience.
The scope of World Realty's services goes beyond marketing homes and condominiums. We are dedicated to assisting buyers in transforming their dream of owning luxury real estate in Miami into a reality. This includes thorough market research on properties, offering consolidated financing and loan processing information, cost estimation, and insurance assistance. Our clients benefit from readily available statistics on property values, taxes, utility costs, and convenient property viewings. Immediate access to the most extensive residential real estate inventory is a valuable advantage all our buyers appreciate.
The World Realty employs a comprehensive advertising strategy across 150+ countries for sellers aiming to secure a premium price for their property. Within 48 hours of listing with our company, the property receives prominent exposure on 800+ highly targeted websites, ensuring maximum visibility and reach.
In summary:
We have access to distressed, exclusive, pocket listings, and & coming, company-owned properties For Sale By Owner, Expired Listings & many of them you cannot find on the internet, New Developer Inventory, and the hottest market in Miami-Pre-construction listings
Your Home Will Be Featured on 800+Local, National, and International websites within 48 hours Of Listing With Us
Our Network consists of 30+ Publishers In 20+ Countries Across 3 Continents.
Largest Selection Of Homes and condos For Buyers With The Latest Inventory and pricing
Over 16 Years Of Experience
Member of International, National, Florida, and Miami Association of Realtors
Service Guarantee for Buyers And Sellers
Established relationships with other Brokers across the world
My personal Social Media (LinkedIn, Facebook, Instagram, Twitter, YouTube) reaches over 50,000 subscribers
I have 5* reviews on Google, Zillow, and other websites
Global Connection of more than 212 Partner Organizations Worldwide
My personal Social Media (LinkedIn, Facebook, Instagram, Twitter, and YouTube) reaches over 50,000 subscribers.
I have 5* reviews on Google, Zillow, and other websites.
Global Connection of more than 212 Partner Organizations Worldwide
Links Miami Properties to over 500,000 Real Estate Professionals around the World
Personal Broker to Broker e-mails with your property.
Phone prospecting to other local Brokers and potential buyers
The company is a member of the International Real Estate Federation, International MLS, National Association of Realtors, Florida Association of Realtors, and Miami Board of Realtors and has relationships with other brokers worldwide.